Nutrition Education
In 2017, we hired a culinary expert, Dr. Desmonette Hazly, as the instructor for monthly classes, during which she conducted cooking demonstrations and directions on how to prepare the food they receive in simple and nutritious ways. We have been very pleased to add this new and dynamic approach to our Nutrition Education classes for adults.
Dr. Hazly has a wealth of experience in creating culinary arts programs that have an integrative health perspective that looks at nutrition and the preparation of meals as part of a person's overall wellness. Her extensive background in medical social work and integrative health education allows her to use culinary arts to address health issues in the community.
The Food Bank aims to educate and inform those we serve about the importance of healthy diet and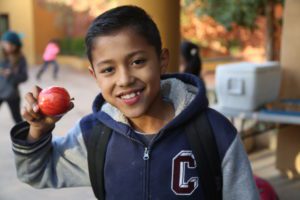 lifestyle choices.
We offer nutrition education classes that take place during and after our After School Meals Program.
We provide nutrition handouts for our BackPack Program.
We focus on distributing nutritious food, which is why nearly 20 percent of what we distribute is produce.
Many of our agencies provide recipes and other nutrition-related resources for clients.
For more information about our Nutrition Department, please email [email protected].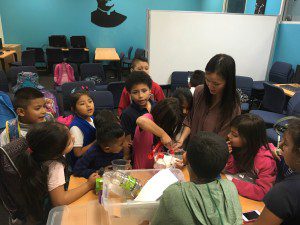 Health Education
Recipes
Dorothy Reinhold, Shockingly Delicious
Lentil Tacos 
Christina Conte, Christina Cucina 
Five Minute Lentil Soup
Bean and Onion Salad
Garden Salad