Hunger Hits Home
Los Angeles County is home to one of the largest populations of any county in the nation. We are also home to one of the largest accounts of hunger.
An estimated 2 million people in Los Angeles County live with food insecurity, which means 1 in 5 people who live here may not know where their next meal is coming from.
Faces of Hunger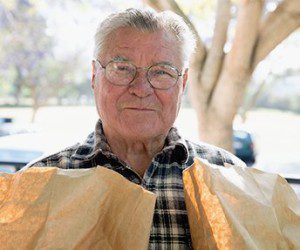 Hunger affects old and young alike. While fixed-income seniors, people with disabilities and low-income families are the most visible examples of people who struggle, hunger doesn't stop there. Hunger affects all groups of people regardless of education level, employment status or ethnicity.
Due to the soaring costs of both housing and transportation in Los Angeles County, many people who work– even families with two incomes – often can't make ends meet or put enough good food on the table.