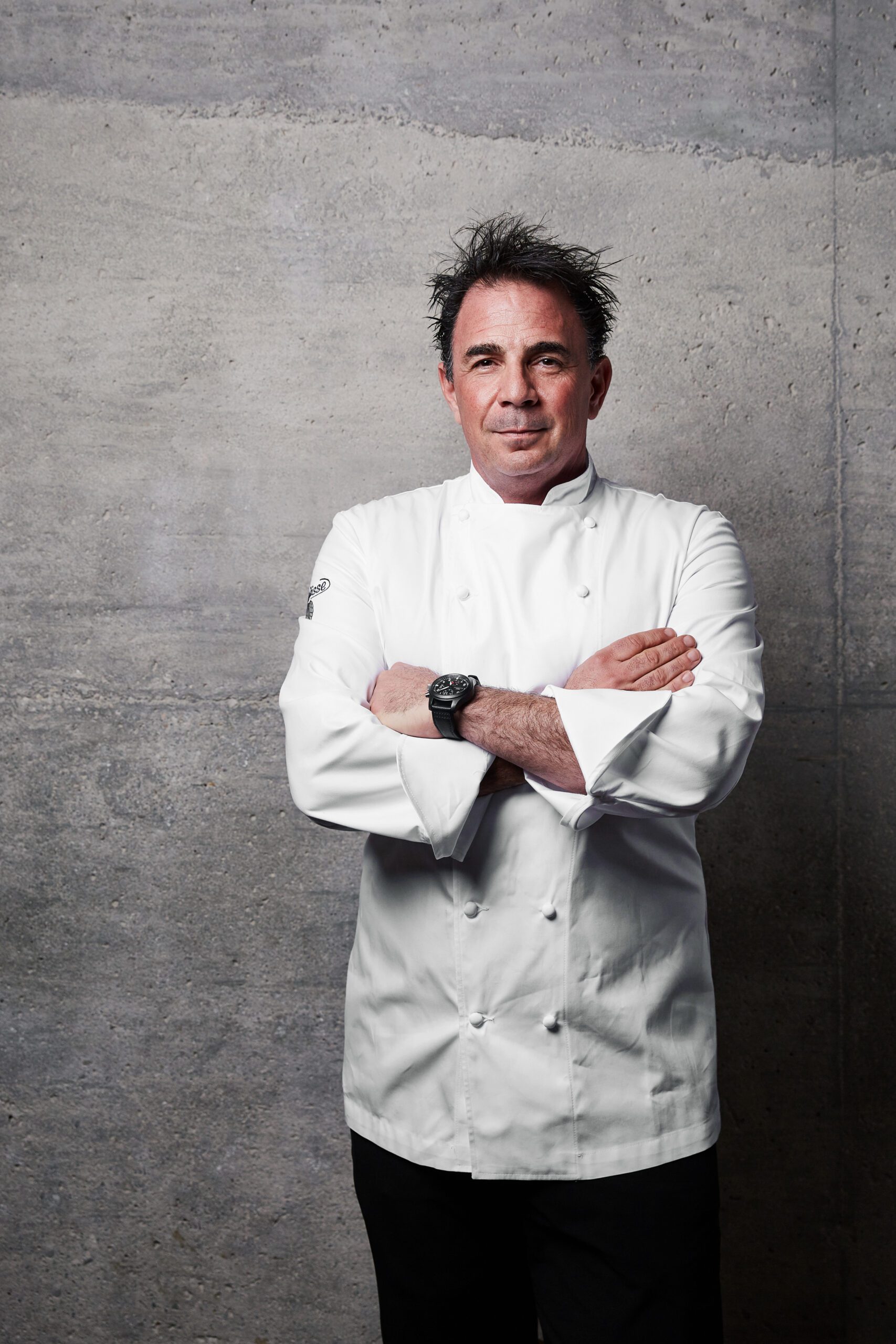 Josiah Citrin is a culinary expert and veteran of Los Angeles's gourmet dining scene, with more than 25 years of experience. He is a two-star Michelin chef and owner of Santa Monica's highly-acclaimed Mélisse, Charcoal Venice, and Dave's Doghouse at the Staples Center in Downtown Los Angeles and Indian Wells Tennis Garden. His culinary philosophy, "In Pursuit of Excellence" sets the standard for all of his concepts, whether fine-dining or casual.
Citrin discovered his passion for food through his family at an early age, growing up in Santa Monica and Venice with a mother who was a caterer, and a French grandmother who cooked family meals. Their knowledge, combined with his excitement for cooking and business, led him to pursue a culinary career. Citrin moved to Paris to explore his French heritage after graduating from Santa Monica High School, and worked for three years at fine Parisian restaurants Vivarois and La Poste, gaining an understanding of and respect for the rules of traditional French cooking.
This invaluable experience taught him both the art and discipline of cooking and fine dining and formed the definitive basis of his training. He returned to the United States in 1990 and began applying his skills at Los Angeles' finest restaurants—notably Wolfgang Puck's celebrated Chinois on Main and then at Granita. After two years, Josiah moved on to join Patina and Pinot Bistro and cooked alongside famed chef and savvy restaurateur Joachim Splichal. Citrin subsequently became chef at Capri restaurant in Venice and Jackson's in West Hollywood. With a heightened interest in French gastronomy and a spirit for entrepreneurship, Citrin launched JiRaffe in 1996 alongside childhood friend and fellow chef Raphael Lunetta. Selling his interest in JiRaffe to Lunetta in 1999, Citrin pursued his lifelong dream of opening his own fine dining establishment by debuting Mélisse which opened to critical acclaim and has been impressing the culinary world ever since.