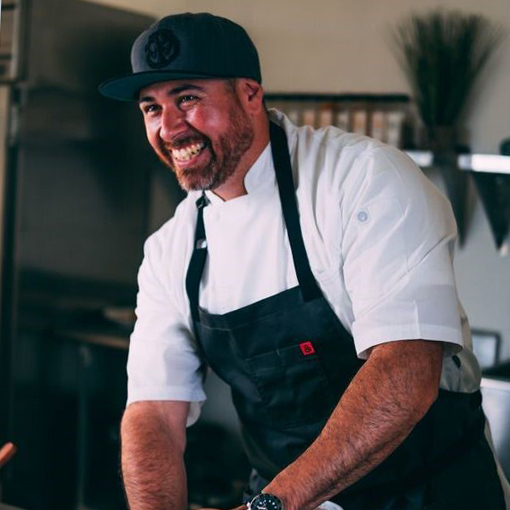 Born in the heart of southern California, Benjamin grew up in a humble and hard working household where home cooked meals were part of his mother's daily task. This is where his love for food started to evolve into the passion that it is today. After high school Benjamin spent the summer in France eating his way through Chartres, Lyon and Paris. At that point he knew that the culinary world was destined to be his future.
A graduate of Le Cordon Bleu in Pasadena, Benjamin had the privilege to apprentice under Chef Kyle Connaughton – Former Head Chef of the Fat Duck in London. Under his guidance Benjamin learned to work with the best produce, fish and protein but most importantly he learned how to handle the product with respect that it deserves. This is what he considers to be the most influential part of his culinary career.
Since 2001 Chef Benjamin has held positions in restaurants, sports entertainment venues and private clubs that range from prep cook to executive chef. He understands that staying current with all culinary trends without forgetting the classics is crucial to the evolution of the kitchen and has always considered himself an apprentice of the culinary world.