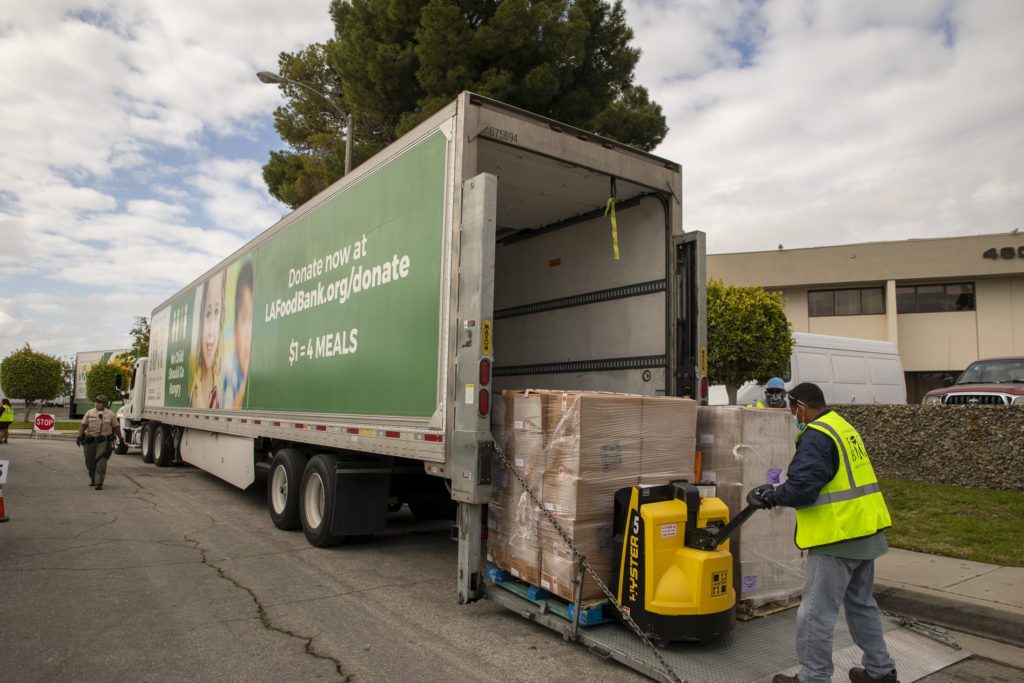 The Los Angeles Regional Food Bank is looking for community partners, in-kind donations and other supporters who would like to join us in the fight against hunger.
Financial donations and food donations are core to our work, but just as important are in-kind donations such as trucking (refrigerated trucks preferred), materials, supplies, warehouse space and the like.
If you would like to make an in-kind donation or create a new partnership with the Los Angeles Regional Food Bank, please contact Roger Castle at rcastle@lafoodbank.org.
---
Partnerships, Cause Marketing Promotions and Campaigns
Collaborate with us to create corporate partnerships and cause marketing promotions.
We can work with you to create a mutually beneficial partnership that aligns with your business and sales goals through transactional activities, percentage of sales, joint messaging, public relations events and grassroots fundraising.
The Food Bank is a well-respected and trusted brand, making a difference for so many in our community. Collaboration helps your company gain exposure and assists our organization with the needed funds to continue our mission to fight hunger.
For more information about running a promotion, please contact Christina Quezada, Director of Corporate Relations, cquezada@lafoodbank.org or (323) 234-3030 ext. 163.
Workplace Giving & Matching Gifts
Organize a workplace giving campaign to engage your employees in the fight against hunger. If you already have an annual campaign, add the Los Angeles Regional Food Bank as one of your partner charities. You can also provide an incentive for giving and multiply the generosity of your employees through matching gifts.
For more information about workplace giving, please contact Amy Hasquet, Director of Annual Giving, ahasquet@lafoodbank.org or (323) 234-3030 ext. 140.
Every $1 donated allows the Food Bank to distribute the equivalent of up to four meals through our more than 600 partner agencies and Food Bank programs. 96 percent of revenues go directly to our programs.
If you've never visited the Food Bank, please consider scheduling a time to meet with us and take a brief tour. We'd love to show you how we fight hunger in our community.