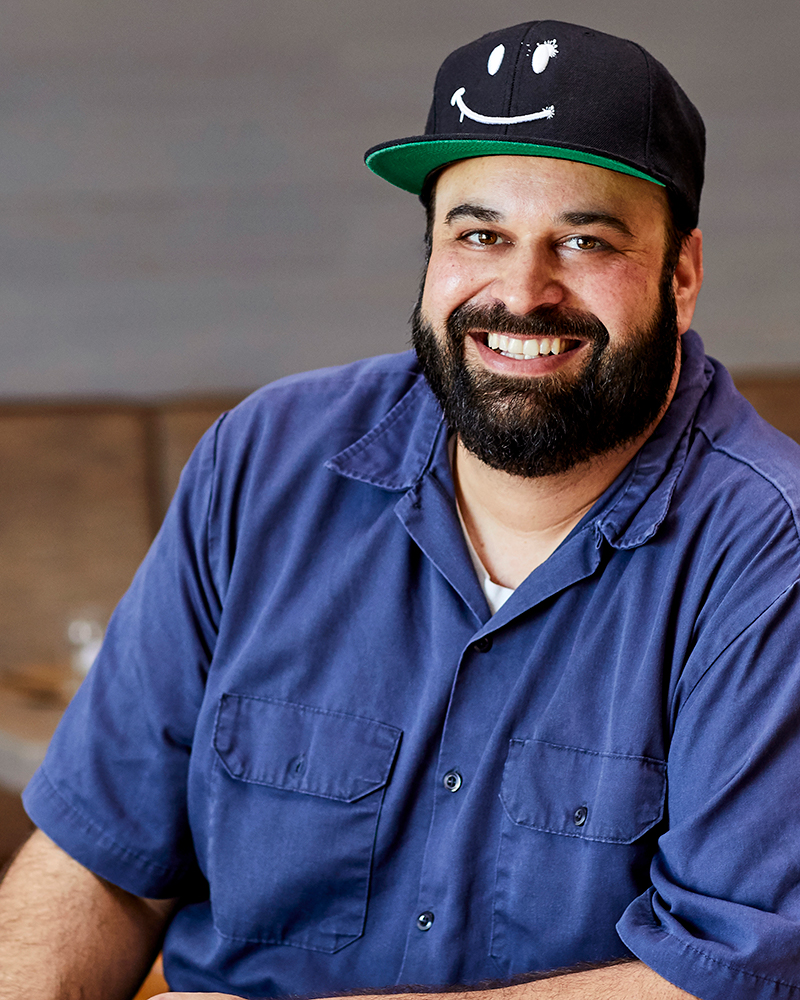 Christopher Feldmeier began cooking as a child when he simply asked his mother to make breakfast. She replied by saying, "I will buy you anything you want to cook, but you are going to make it yourself." That first breakfast sparked a passion and adoration for cooking, which grew into an undeniable desire to learn more. Feldmeier then began to cook with his grandmother, who became his first mentor, and ultimately, his culinary influence. After traveling through Europe in his early twenties, Feldmeier returned to the United States and enrolled at the Scottsdale Culinary Institute in his home state of Arizona. There, he received his degree in Culinary Arts and decided to move to San Diego where he would begin his career in fine dining as Tournant and Assistant General Manager at the renowned Nine-Ten Restaurant.
Searching for a more dynamic culinary landscape, Feldmeier relocated to Los Angeles and began working at the former Campanile restaurant. He quickly moved into a Sous Chef position, spending four years working collaboratively with seminal Los Angeles chefs Nancy Silverton and Mark Peel at the legendary establishment. During his tenure at Campanile, Feldmeier met his wife, James Beard award-winning pastry chef Dahlia Narvaez, as well as his future business partner David Rosoff.
In 2007, Feldmeier left Campanile to join Silverton, Narvaez and Rosoff in opening the Michelin-starred Osteria Mozza. Feldmeier served as the Chef de Cuisine of this award-winning institution and consultant to Eataly until his departure in 2013 to pursue his own concept with Rosoff. After becoming immersed in Spanish culture and its gastronomic implications, in January of 2016, Feldmeier and Rosoff opened Moruno at The Original Farmers Market. Early on, the highly-accoladed spot received a 3-star review from LA Weekly food critic Besha Rodell while former New York Times Food Critic and Gourmet Magazine editor-in-chief Ruth Reichl praised Feldmeier's food as "spectacular". In October of 2016, Moruno unfortunately closed, and Feldmeier moved on to consult Joe Bastianich on the opening of the rapidly expanding Eataly brand across the country.
With his passion for culinary innovation, Feldmeier subsequently partnered with the Gabriele family to begin conceptualizing the next iteration of Guy's beloved Redondo Beach restaurant, Zazou, which re-opened as Gabi James in April 2018 boasting a menu featuring Spanish and Coastal French cuisine infused with California soul.
In September 2018, Feldmeier assumed the role of executive chef at Love & Salt in Manhattan Beach while continuing his involvement with Gabi James. In this role, Feldmeier works closely with Love & Salt owner Sylvie Gabriele to bring their shared vision for the Italian-inspired menu to life.