This year at our annual Season for Sharing Luncheon we honored one of our agencies, Foothill Unity Center, with the Tony Collier Award.
Foothill Unity Center is a multi-service agency located in Monrovia and Pasadena and is a primary provider of food, temporary shelter, transportation, referrals and a variety of health services for low-income and homeless children, seniors and families. Those served are living at or below 150% of the national poverty level, 80% are below the poverty line. Foothill Unity Center serves residents of the cities of Pasadena, Altadena, South Pasadena , Sierra Madre, Arcadia, Monrovia, Bradbury, Duarte, Azusa, Baldwin Park and Irwindale.
On an annual basis, Foothill Unity Center provides more than 50,000 individual services. They provide 4 million pounds of food for more than 4,000 low-income and homeless families through various programs and Holiday food distributions. With a focus on providing outstanding service and treating people with dignity and respect, the work of Foothill Unity Center goes beyond the direct services provided to the community.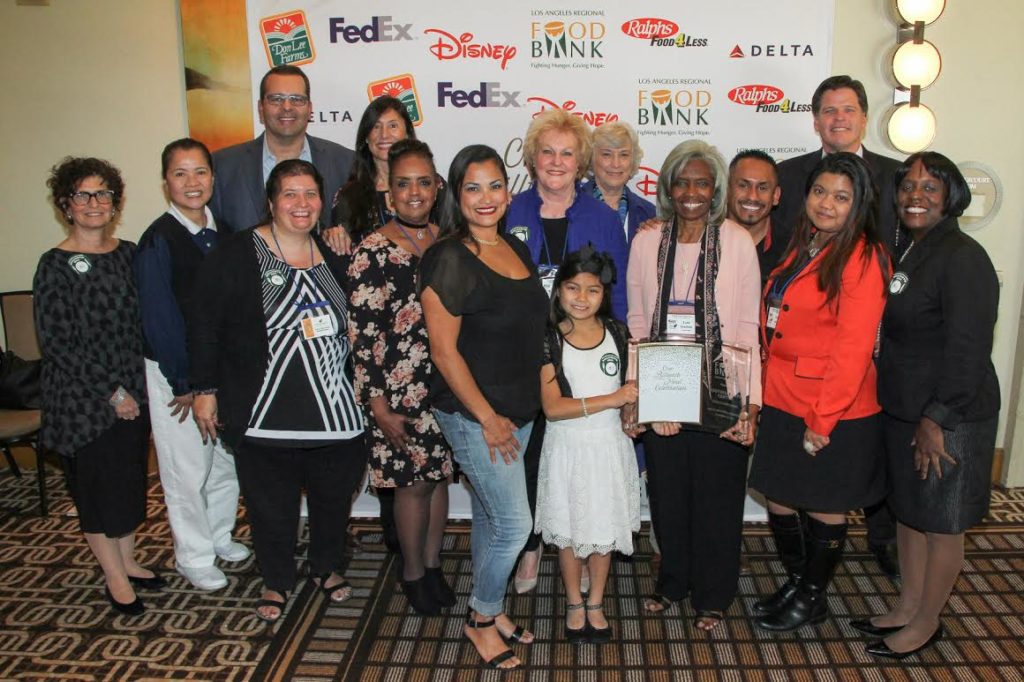 We are honored to recognize this agency and longtime friend with the Tony Collier award, named after the founder of the Food Bank who launched our work in Pasadena in 1973. His idea to mobilize resources to fight hunger in his community is the mission we still carry with us today. Tony Collier is proof that one person with a small idea can make a big difference. He did not live an easy life but he used all that he had to fight hunger for those he saw struggling.
The Tony Collier Award is awarded annually to a partner agency that exemplifies our shared mission and the vision that no one goes hungry in Los Angeles County. We are grateful for our relationship with Foothill Unity Center and for the staff, donors and volunteers who help them carry out the very important work of fighting hunger and giving hope. Together, We Feed LA.